"Medicine is science of uncertainity and art of probablity." As it is known to students that medical studies are not easy at all. Even if you are good at it , you got to do really well in you exams. Scoring good marks in CBSE exam and also in medical entrance exam is the first step in different stages of becoming a doctor. Every doctor has worked really hard to get this position . It is not that  doctors have a dull and boring life. It is just a misconception. They have an amazing college life and future despite all the academic hardships. There are different medical entrance exams in India.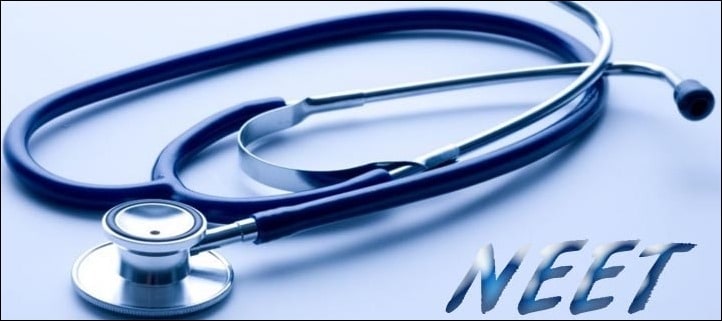 Which medical entrance exams to consider for MBBS?
1.NEET- National Eligibility cum Entrance Test. Earlier it was AIPMT but now it is NEET for medical colleges in India. NEET score is very essential for all medical colleges. It is now mandatory for all private medical colleges as well. It includes Physics,Chemistry ,Biology,Maths,English and Logical Reasoning. This year the date of NEET exam is 6-May-2018. CBSE has closed the dates now. CBSE will soon give the dates for admit card collection. Also,it has closed the correction of application forms. The interested candidates can apply next year. They are very particular about the dates.
2.AIIMS – All India Institute for Medical Science.It is one of the best colleges in India. It conducts its separate medical entrance exam.Based on the exam score ,students get admission in different branches of AIIMS. There are very limited number of seats. AIIMS will conduct its examination on 26,May,2018 and 17 May,2018.AIIMS has closed registration now . The exam will include physics,chemistry,maths, english and logical reasoning. It is one of the toughest medical entrance exam.
What are the other medical exams?
JIPMER- It is one of the leading institutes of India. It is situated in Puducherry. It conducts a separate medical entrance exam. The application forms were out on 7- March-2018. Last date for submission of application form is 13-April-2018. 3-June-2018 is the date of exam. Admit cards will be provided from 3-May-2018. The institute will declare the result before 20-June-2018. First counseling is from 27-June to 29-June tentatively for now.
MBBS is valued course all across India and abroad.But what is its scope in abroad? Which colleges are best for MBBS abroad?How to apply for studies in abroad? Here is the answer all your queries.Career growth is helping students for admissions in Abroad for MBBS for countries such as China, Philippines, and Georgia. Career growth is one stop shop which helps in services such as University selection, Genuine Counselling, Application, visa and after visa services.  
https://youtu.be/lxnTpIt4p4Q