"Wherever the art of  medicine is loved,there is also a love for humanity." Therefore ,we need more doctors.But what we actually need to be a doctor? A degree,knowledge,hardwork,dedication,focus ,ambition.But what is the first step to it? It is simple-clear the NEET entrance exam and get admission in the best colleges in India or abroad.But what if you do not get into a good college? It is mainly the knowledge that matters.But how to register for NEET. NEET registration is a long process.First you have to fill an entrance form ,then make the payment,correct it ,collect your admit card and here you complete your first baby step towards becoming a doctor.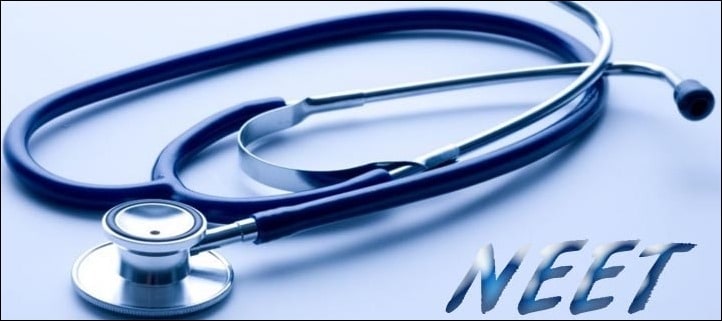 How to apply for NEET?
A candidate can apply online only. They do not accept printed forms. Also a scanned photograph of specific size and signatures. Candidate is allowed to fill only one application form.
How the registration process works?
First ,the candidate has to fill the online registration form .Then you will have to pay application fees accordingly.CBSE will then declare date for correcting the forms. Later the month,you will get your admit card.Also ADHAAR is mandator from this year ,approved by UIDAC. The dates for this year are already over. The date for examiination is 6th may 2018. CBSE will announce the date for admit card.The upper limit of age is 25 years.
What all documents are important for NEET Registration?
Proof of the submitted application fee.Also,you require computer generated application form. For students from Jammu and Kashmir need to have a system generated self declaration from to apply for 15% Quota seats.
NEET is the only one sure short way which leads to a good medical college. Eventually it is the first step in becoming a doctor. The profession is surely hard .So,for obvious reasons the journey will be difficult too.To treat someone,you need ample amount of knowledge and courage.Determined and focused candidate can surly clear this entrance exam very smoothly . The syllabus is basics of Physics ,Biology and Chemistry .It includes English and logical reasoning as well. A candidate has to be sincere enough to study these subjects thoroughly. More of sincerity than seriousness has to be there. So,the candidates need to buckle up and give their 100% in this process of becoming a doctor.
There are many private colleges in India and abroad .Career growth is helping students for admissions in abroad  for countries such as China, Philippines, and Georgia. Career growth is one stop shop which helps in services such as University selection, Genuine Counselling, Application, visa and after visa services.
https://youtu.be/lxnTpIt4p4Q