"Doctors are superheroes that do not wear capes". Willing to be one of them requires a lot of courage and determination.Pursuing to become a doctor needs proper research and pure hardwork. No profession is easy ,this one being hardest known to people. But if we consider in terms of scope,value and respect ,no profession is better than this .There are many career options in this too  MBBS, dental, ENT, dermatologist and many more.Most of the people pursue MBBS.India is no less than any other country in terms of medical education,there are many top MBBS colleges in INDIA.The Top MBBS colleges in INDIA include- AIIMS, JIPMER, CMC,AFMC and many more.To get into any these Top MBBS colleges in INDIA,it is important to score well in NEET.
What is MBBS?
It stands for Bachelor of Medicine and Bachelor of Surgery.It is 5 year undergraduate course.The degree is provided by some of the recognized Medical Colleges.The curriculum of MBBS includes , biochemistry, physiology, anatomy, microbiology, pathology and pharmacology initially.The students are also provided with practical training in which they get to interact with patients .The evaluation is based on examinations and practicals just like any other course.Also ,the students learn counseling and management skills throughout the course.
What is the eligibility criteria?
The basic criteria to get into a medical college is 50% marks in Physics ,Chemistry,Biology and English in class 12.For reserved categories it is 40%.Further,the main aim should be to clear one of the medical examinations like NEET,JIPMER,AIIMS.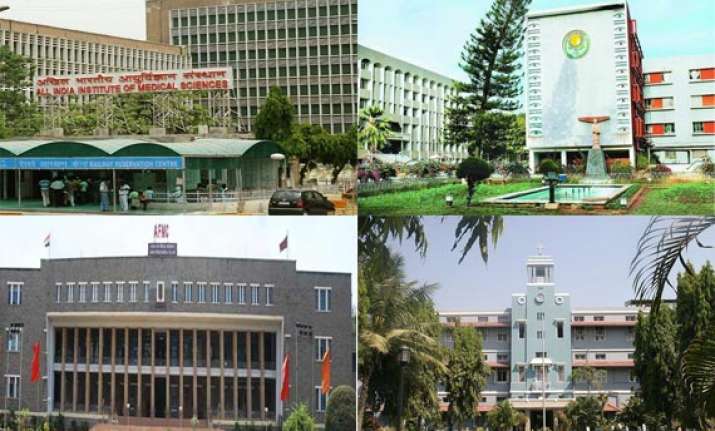 Which colleges to choose for MBBS in India?
India is one of best countries to pursue medical studies.Following are the colleges that one should get into:
1.AIIMS
It includes a group of colleges in India .It is one of best in India. They provide quality education.Recently ,it has developed new drug delivery system for cancer. It has its separate entrance examination.The exam will take place on 26th and 27th MAY,2018 and it will be a computer based test.
2.Cristian Medical College,Vellore
American Missionary in 1900 is the sole founder of the college .It started the first college of nursing,performed first surgery for leprosy ,first successful open heart surgery and kidney transplant in India.It is also one of the best hospitals in India.
The application form was out on 21st February,2018.Interested students can apply at earliest possible.
3.Armed Forces Medical College,Pune
The college is managed by Indian Armed Forces.It is another top institute for MBBS in India. The infrastructure is amazingly beautiful,full of trees and flowers. It also includes sports facilties which are hard to find in medical colleges. Major Gen Masdhuri Kanitkar is the first woman Dean of AFMC.
There are 130  seats in all-105 boys and 25 girls. 10 seats are for reserved category. Admission is through NEET score followed by an interview.
Not only in India ,but also MBBS has a wide scope abroad. Some private colleges do not require but in recent past private colleges abroad have started considering the NEET score.
Career growth is helping students for admissions in abroad  for countries such as China, Philippines, and Georgia. Career growth is one stop shop which helps in services such as University selection, Genuine Counselling, Application, visa and after visa services.